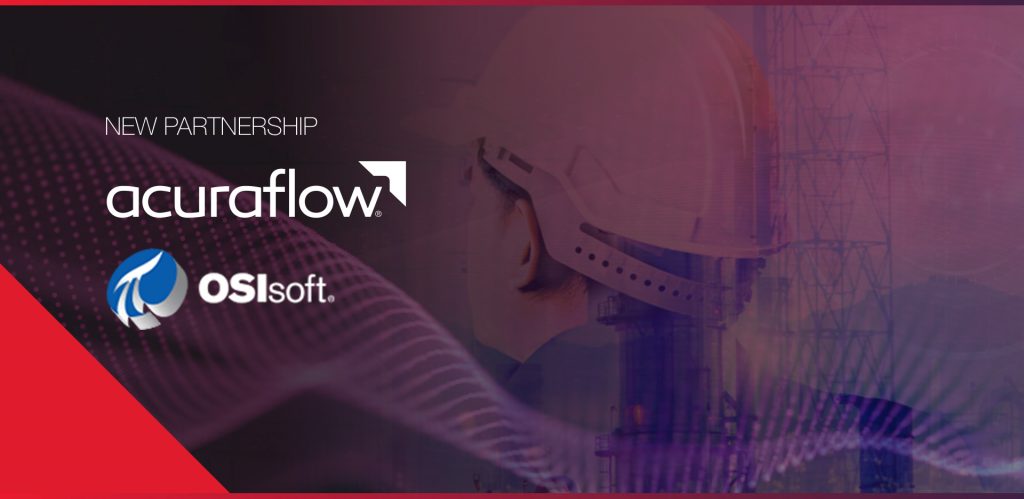 Bruno Schillig and Acuraflow, today announced the launch of a new partnership with OSIsoft, a leader in operational intelligence for critical operations.
The combined solution is designed to help industries easily integrate vital asset information to improve the resiliency, efficiency, and agility of their operations.
"Our industrial clients have a hard time integrating integrating IOT data into their asset management systems," said Tennyson Reed, Acuraflow's CEO. "OSIsoft was the obvious first choice as a data integration partner for us as their PI System is used by more than a thousand leading industries and almost all of our clients. We are proud to work with OSIsoft's team on this important project."
Industries face a wide array of challenges: aging infrastructure, aggressive productivity targets, reliability challenges due to an increasingly severe economic pressure, and changing budget priorities due to myriad economic variables.
To meet these challenges, industries will need to harness innovative new technologies to make their operations more efficient, flexible, and resilient.
Acuraflow empowers industries with information and tools to transform their infrastructure into dynamic, optimized assets. Through the company's monitoring sensors and sophisticated cloud-based analytics, industries can gain real-time situational awareness of their assets, detect anomalies to take immediate action, and optimize assets to extend lifespan and plan for the future.
By connecting Acuraflow data into OSIsoft's PI System, industries can expand the end-to-end visibility of their operations, improve asset reliability, and improve safety by detecting anomalies that could predict spills, contamination or explosions.
With a pre-engineered integration, industries can seamlessly and securely integrate Acuraflow real- time data on the status, accuracy, and condition of their instruments into their existing PI System via OSIsoft Messaging Format (OMF). The combination simplifies utility data integration by supporting enterprise or cloud installations – without the need to create new firewalls, access points, or data maps.
Industries use PI System to monitor the performance and condition of hundreds of assets. By integrating Acuraflow and PI System, they can gain end-to-end situational awareness and asset management. This is an important step in boosting the reliability and resiliency of today's industries.
ABOUT OSIsoft

For 40 years, the world's most essential and complex industries have relied on OSIsoft to manage the lifeblood of the industrial enterprise: operational data. OSIsoft's PI System software tracks historical and real-time data generated by production lines, safety equipment, pumps, and other critical operations. Managing more than 2 billion sensor-based data streams globally, PI System is the choice of 80% of the world's largest oil and gas companies, and 65% of the industrial companies in the Fortune 500. Visit www.osisoft.com.